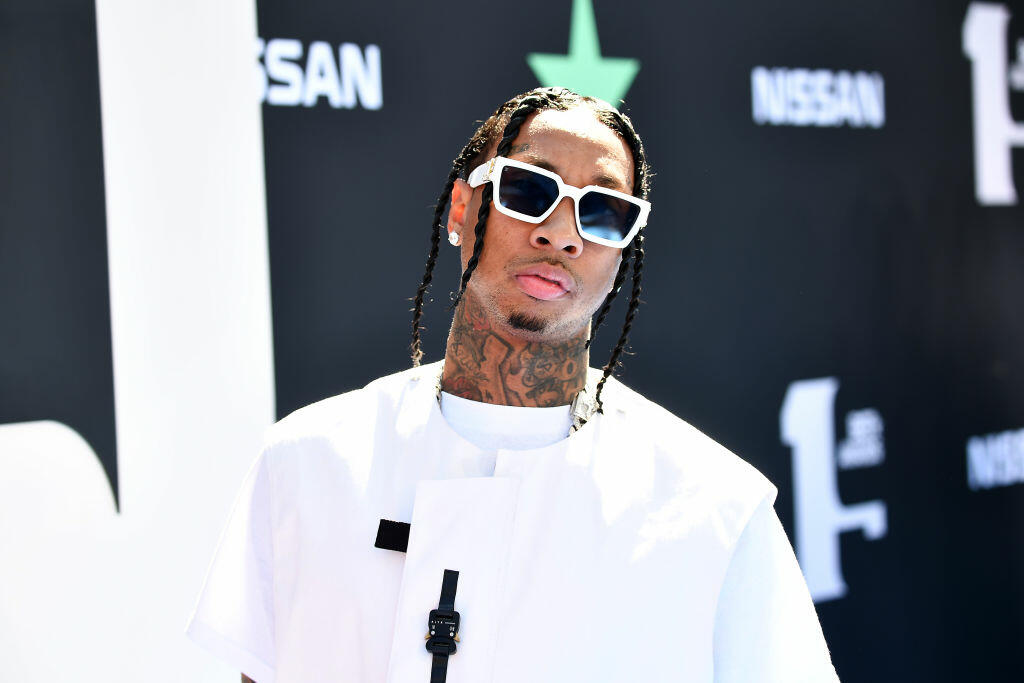 Tyga isn't dropping new music right now, but is he surprising fans with another project... chicken nuggets!
Starting this week, Tyga is launching Tyga Bites, which is a virtual dining concept that specializes in bite-sized baked chicken nuggets.
Tyga has partnered with the former CEO of Planet Hollywood, Robert Earl, and celebrity chef Eric Greenspan to create the "antibiotic-free, oven-baked, boneless chicken bites," which will only be available through Grubhub.
Tyga Bites will be delivery only and is now available in more than 30 major markets across the country including New York, Los Angeles, Boston, Washington D.C., Chicago, and more. Additional locations are expected to open soon.
The online menu offers chicken bites with three different spice dusts, including black garlic, lemon black pepper and peri-peri, a mix of tangy, sweet and spicy.
The boneless bites are also served with the option of 12 different dips, as well as bite-sized chocolate chip cookies, regular or sweet potato Tyga Tots, and several beverage options.
Grubhub is currently offering free delivery on orders of $15 or more throughout the entire month of August to new and existing customers of Tyga Bites.
Photo credit: Paras Griffin/Getty Images