Kylie Jenner Vents About Anxiety, Losing Friends After Cheating Scandal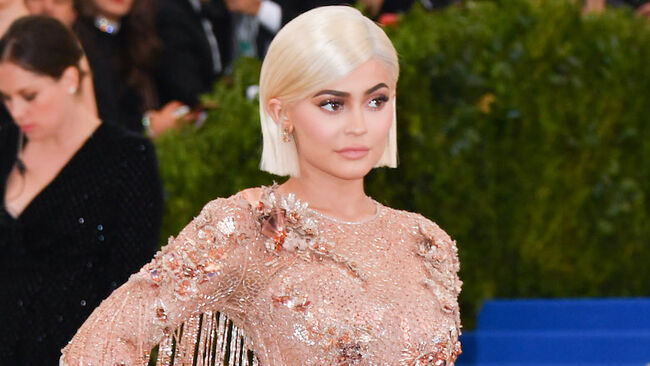 Kylie Jenner got surprisingly personal in her latest Instagram post.
Last night (July 15), something inspired the reality star to break away from her usual flashy content to let out some hard-to-talk-about feelings, like losing friendships, dealing with anxiety, and the emotional impacts of becoming a mother to her daughter, Stormi.
Jenner expressed that, while she is proud of who she is, she admits: "Growing up in the light with a million eyes on you just isn't normal. I've lost friends along the way and I've lost myself too sometimes. My first tattoo was 'sanity' to remind myself everyday to keep it."
By "lost friends," the beauty businesswoman is clearly alluding to her broken friendship with Jordyn Woods, who was caught in a cheating scandal with her sister Khloe Kardashian's boyfriend Tristan Thompson earlier this year.
Another thing getting her down these days: her mental health.
"I've struggled with anxiety my whole young adult life and after my baby I dealt with all the internal ups and downs," she revealed. "I felt like I had to find myself completely again. I keep a whole lot to myself but just wanted to share and let you know I'm human. My life is not perfect and what you see here on social media is just the surface."
To cope, Jenner advises fans: "Be gentle with yourself, move on, and let go. We are all capable of great things, worthy of love, and allowed to express ourselves. Do more of what makes you happy and be unapologetic."
The 21-year-old's intimate post came hours after she spoke candidly on whether she still misses Woods in the trailer for the new season of Keeping Up with the Kardashians. (See her answer here!)